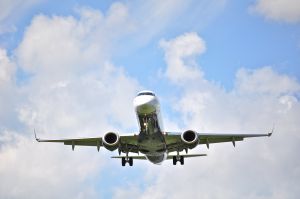 Staying Safe When Abroad
Travelling abroad can easily turn into a nightmare if you do not take care for the basic safety measures. Travellers are popular targets for the criminals due to the fact that they often carry all their possessions in their backpack or suitcase. In addition, many people in the developing countries mistakenly believe that all Western tourists are wealthy which further increases the risk of becoming a victim of crime while travelling. To stay safe and return from your trip with positive experience and great memories, follow these crime prevention measures while abroad:
Leave expensive jewellery, designer clothes and other valuables at home. That way you will not only avoid losing your valuables but you will also be less "attractive" to the criminals. Pack comfortable clothing and try to blend with the locals as much as possible, especially if you plan to visit a country with high tourist crime rates.

Do not carry large amounts of cash on a trip abroad. It is not a good idea to rely on credit cards and traveller's checks alone, however, you are highly advised against taking large sums of cash abroad. Also, do not carry all the money in the wallet in one bag but disperse it in order to avoid finding yourself penniless in case your bag gets lost or stolen.

Write down all important phone numbers such as police, the nearest embassy, etc. in case you will need help.

Make two copies of your passport and other documents you intend to take along on your trip. Leave one copy of your documents at home with your family and friends, and take the second one with you. Be sure, however, not to carry it with the originals because they are your backup in case the original documents are lost or stolen.

Keep passport in a hotel safe or carry it with you.

Beware of strangers who are approaching you. In most cases, the locals who are approaching to tourists are only curious and mean no harm, however, it is impossible to tell who is only curious and who is after your money and valuables. Be particularly careful with overly helpful people, for example those who insist to help you carry your bags without asking them for help because they will either demand payment or rob you.

Avoid walking alone in the dark and stay away from poorly lit and narrow streets, just like you do at home.

Avoid public demonstrations as there is always a risk that they turn violent. In addition, you could be arrested by the police because as a foreigner you might be accused of spying or being a secret agent.

Beware of pickpockets. They are a problem in all parts of the world, while tourists are their second favourite targets after women. Carry cash in your inner pockets and keep your bags close to your body.

Plan your itinerary in advance. If you know exactly where you are going and how to get there, you will dramatically reduce the risk of getting lost. That way you will not need to ask strangers for help.