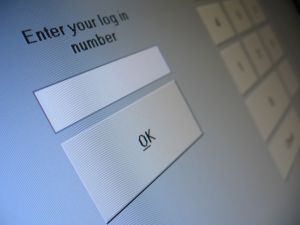 Online Crime Prevention Tips
The Internet has become an important part of our lives and enables us to have the whole world at the tips of our fingers. Unfortunately, the world wide web also brings a number of threats which are not only a virtual but very real problem. But if you know where these dangers are and how to avoid them, you can enjoy the Internet safely.
In order to stay safe online, follow these few online crime prevention tips:
Never reveal your personal details to an unknown website. Some websites require registration to be able to use them. This is a normal practice, however, it is highly important to inform yourself about the website, its privacy policy and other people's experience with it before you reveal your personal details such as contact information, home address, date of birth, etc. If you have children, teach them to never reveal their real names, home address, age, etc. without asking you for permission first.
Buy from reputable online stores. Online shopping offers a number of advantages over the traditional way of shopping. But above all, it offers great savings as the online stores offer lower prices than the brick and mortar stores due to lower cost of operation. However, keep in mind that you see only what the retailer wants you to see. In addition, there are also imaginary shops which are set up only to take your money. For that reason you are highly recommended to buy from reputable online stores only because suspiciously low prices typically indicate inferior quality of the product or a scam.
Do not open emails from unknown people, especially those that contain attachments. Even if you have an up to date anti-virus software, that does not necessarily mean that your computer is safe from viruses. You are recommended to use a management service to keep track of online security.
Never agree to meet an online friend in person and much less allow to do so to your children. There is no way to tell whether your online friend is really who he or she seems to be. The person could be anyone including a criminal. For that reason you are highly recommended never to agree to meet an online friend in person. Also, be sure to make your children understand that their online friend could be very dangerous person because it is impossible to tell who the person is and how old he or she is.
Do not give your online passwords to anyone, not even your family members. Most break-ins into online bank accounts, emails and other sensitive data on computers are carried out by people who know their victim. So do not give your passwords to anyone, do not use a public computer for personal details and click "do not save" if the computer asks you if you want it to remember the password.